I purchased a HICTOP 3DP-12 printer from Amazon on Cyber Monday 2016. Assembly went well and initial prints were very impressive. After about 2 weeks of occasional use I started getting these strange ridges in the print. The ridges are mostly in the X but are still in the Y as well.
Here are images of the issue.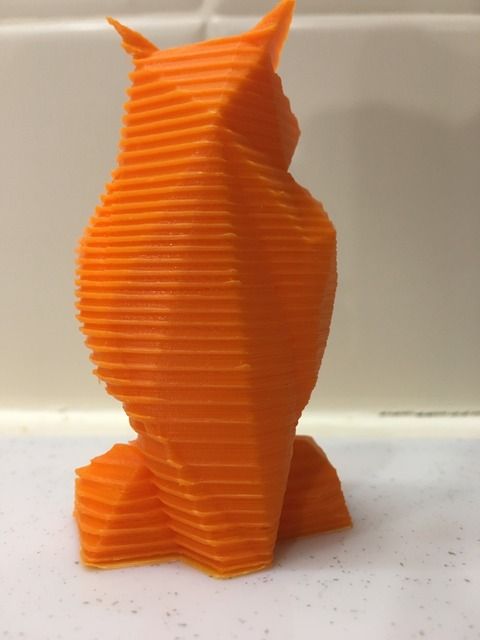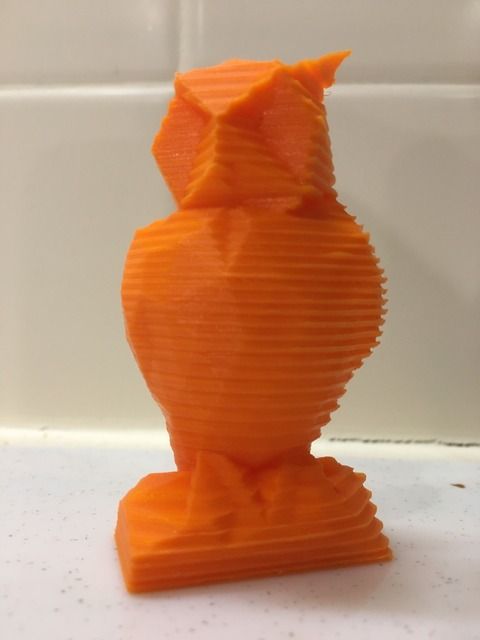 At first I figured that the lead screws for the Z must be bent, though if you look carefully you will see that the artifact does not repeat at the same interval. The interval seems to be defined by the length of filament being extruded. The base and the middle of the body have the ridges closer together and at the feet and head they spread further apart. The slicing and GCode for the owl was done with Cura, .06mm layer thickness.
I pulled my direct drive extruder apart and cleaned the grooves in the gear, made sure the set screws were tight (they were), then put it back together.
Here are some 10mm cubes that I printed after the cleaning. The cube on the right was .6mm layer thickness, the one on the left was .1mm or .15mm Both have issues though the repeat is VERRY different.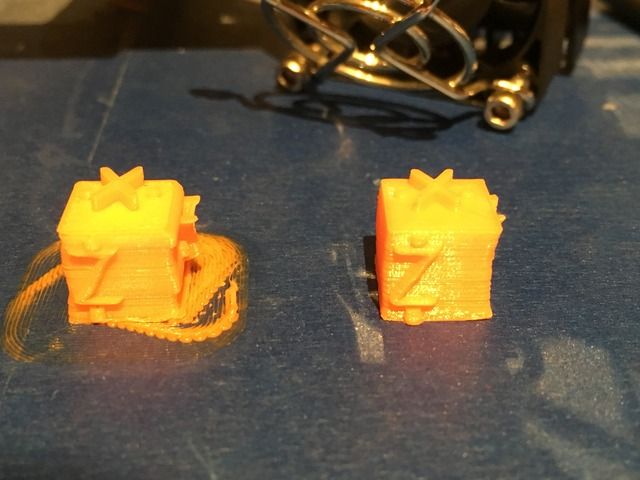 The brim on the left cube has a really weird looking pattern. I don't know what that is all about, is my head a little close to the bed or is it showing the root cause of my issue with differing amounts of material being extruded? The brim for the cube on the right seemed to print okay.
Here is an example of a Pokemon Rook that my son printed a day or two after Christmas. .06mm layer height and no issues.
All prints shown are PLA printed with a head temp of 210, bed temp of 50. I have tried using Cura and Repetier, both had similar results. The prints did seem to go haywire after I tried testing some NinjaFlex and Taulman PETT T-Glase, not sure if that has anything to do with it.
Thanks for any assistance you can provide. It would be greatly appreciated as I am clearly a noob.